Deacon St.Delphi



Age

17 (covenant series)

Hair Color

Curly Blonde

Eye Color

Gray

Gender

Male

Status

Alive

Family Members:

- Aiden St. Delphi (Brother) - Unnamed Mother (Deceased) - Unnamed Father (Deceased)

Significant Other:

Luke (Half-Blood, Sentinel)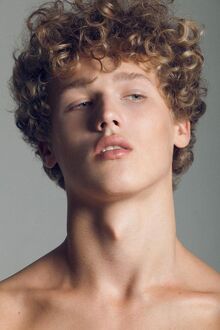 Biography
Edit
Brother of Aiden. Described as a party boy, with a drinking problem. Albeit his care-free attitude, he is very empathetic toward others and especially half-bloods. He is bisexual and has a 'quiet' relationship with Luke.
Aiden suspects him of his relationship with Luke, however, he does not confront him about this. Aiden expresses (to Alex) that he does not care about his brother's sexual orientation and just wishes Deacon would know that. It is confirmed in Apolloyon, when Luke and Deacon share a kiss.
Appearance
Edit
Deacon has curly blond hair and the same silver/grey eyes as his brother. He also has dimples when he smiles.
Relationships
Edit
Aiden St.Delphi: Alexandria Andros: Luke:
"Hey, my favourite Halfy."