The Sandman Will Keep You Awake - The Loop
Play Sound
Lea Samos

Age

18 (Assumed)

Eye Color

Violet

Hair Color

Copper

Species

Half-Blood

Occupancy

Sentinel-in-training

Gender

Female

Status

Deceased

Family

Dawn Samos (half sister) †
Unnamed pure-blood father †
Unnamed mortal mother †
Unnamed pure-blood mother †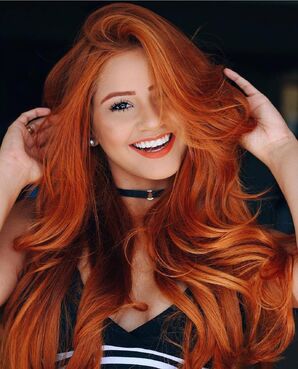 Biography
[
]
Lea is the former frenemy of Alexandria Andros. She has an older half sister, Dawn Samos, who is a pure-blood, along with her step-mother. Lea's father and step-mother died because of Alex's mom when she was a daimon. Then, her step-sister died when Seth lost control because of his addiction of aether and Lucian's orders. Alex and Lea sort of bonded during the beginning of Apollyon when Alex wasn't 'Evil Alex'. She dies later in the end of Apollyon when the automatons snapped her neck when she tried to help Alex. Alex grieved her death and blamed herself for her death like she did when she lost her mother and Caleb.
Characteristics
[
]
Lea has a very big attitude. She makes fun of Alex and sleeps with many different half-bloods. We later find out that she was only rude to Alex because Alex had teased and taunted Lea when they were younger. Apparently Alex has said that Lea had more pure than half-blood in her.  
Lea is also impatient, but she is kind at heart. She is a skilled fighter and pretty brave.  
She had an on and off relationship with Jackson, but their relationship disappeared when Poseidon destroyed Deity Island.  
Appearance
[
]
Lea has beautiful curly copper colored hair and violet, almost amethyst, eyes. She is gorgeous, which only made Alex resent her more.